From beets and oranges to leeks, squash and bok choy this 'What's in Season' feature is a collection of the best fruits, veggies and recipes for the month of January.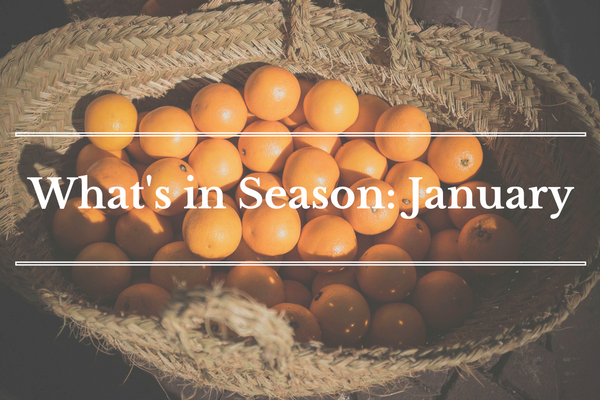 Happy New Year!! Did you write your resolutions? Clean out the fridge and start a new diet? Sign up for a new gym membership? Ha! Nah, me neither! I'm sticking with my single resolution of doing more of the things I love and less of the things I don't. Here's to more happy hours, more travel, more time spent in the kitchen and less time cleaning the house!
So, let's kick off the new year with some yummy fresh seasonal fruits and veggies shall we?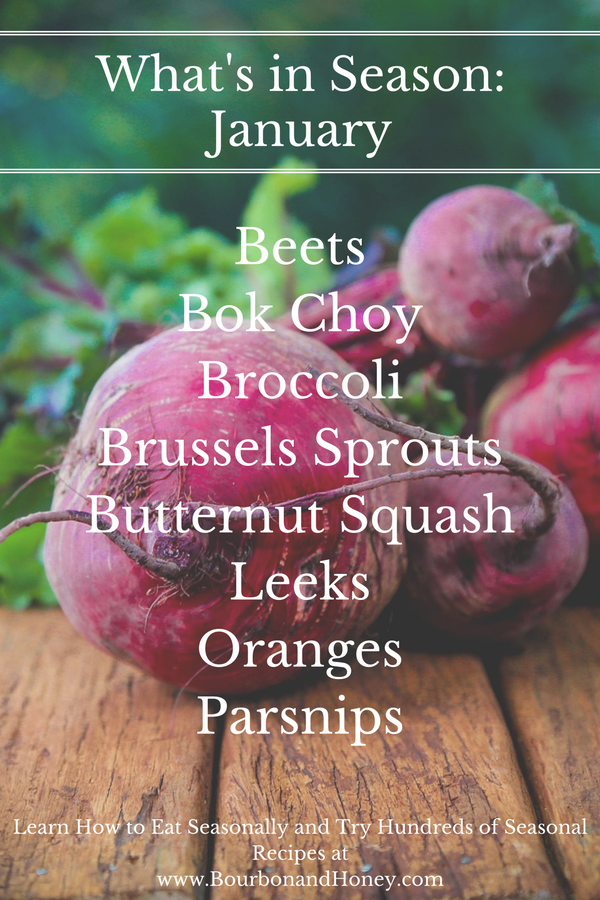 What's in Season: January
This collection of seasonal fruits, veggies and recipes will inspire you to eat fresh, locally and as seasonally as possible (ahem… Minne-snow-ta!) throughout the month of January.
Beets
Bok Choy
Broccoli

Brussels Sprouts
Butternut Squash
Leeks
Oranges
Parsnips
What are your favorite recipes for January?
###
Like what you see – or have a question, feedback, or recipe idea to share? Join the convo by commenting below and be sure to subscribe to B&H emails so you don't miss a thing! If you make this, share it! Tag your photo with #BourbonandHoney on Instagram.