Top 'o the mornin' to ya! Did you get your caffeine fix yet? Well, I sure hope so because today is International Coffee Day!
This isn't your average coffee, it's spiked with bourbon and a hint of vanilla for an indulgent and delicious drink.
It'll help you survive your Monday as a late afternoon pick me up but it would also be the perfect thing to serve at brunch or even as an after dinner night cap.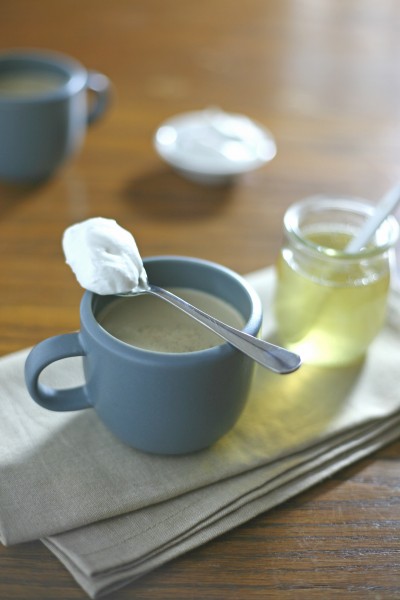 With the month coming to an end I thought I'd treat you to a couple more Bourbon and Honey recipes!  This is the fifth recipe in a collection featuring Bourbon and Honey, because this month is awesome and almost over! It's both Bourbon Heritage Month and National Honey Month. Check out my Chicken Wings, Glazed Pecans, Gold Rush Cocktail  or the Grilled Flank Steak all using bourbon and honey; they're delicious!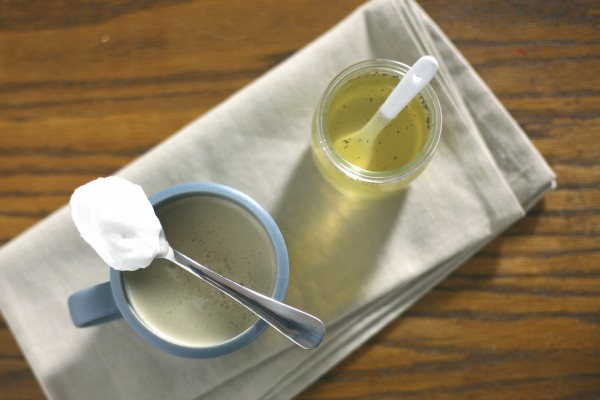 Bourbon-Vanilla Spiked Coffee
Prep Time: 10 minutes
Start to Finish: 10 minutes
Vanilla Simple Syrup
1 vanilla bean
3/4 cup sugar
2 tablespoons honey
1 cup water
Bourbon Coffee
1/3 cup heavy whipping cream
1 tablespoon vanilla simple syrup
1 1/2 cups hot strong brewed coffee
3 oz Bourbon
Split vanilla bean lengthwise into halves. Scrape out seeds with tip of small knife. Set aside.
To make Vanilla Simple Syrup, in 1-quart saucepan, mix sugar, honey, water, vanilla seeds and bean. Heat to boiling over medium-high heat, stirring until sugar is dissolved. Remove from heat; set aside 1 hour to cool. Discard vanilla bean. Pour syrup into glass jar. Cover jar; refrigerate until needed. Makes 1 1/4 cups.
In a medium bowl, beat together heavy whipping cream and 1 tablespoon of the vanilla syrup with whisk or electric hand mixer until soft peaks form.
To prepare the drinks, divide hot brewed coffee and bourbon between two mugs. Stir half of the whipped cream mixture into the coffee. Top with remaining whipped cream and enjoy!
Makes: 2 servings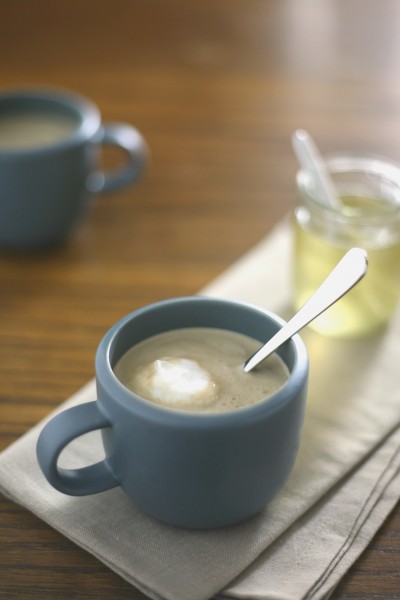 A couple other coffee drinks that you also might enjoy!
Roasted Marshmallow Coffee Cocktail Shake from Family Fresh Cooking
Bold Greek Cocktail from Souvlaki for the Soul
Irish Whiskey Affogato from Honestly Yum