Sometimes the simplest things are best. Cocktails are definitely one of those things. With just three simple ingredients, this cocktail is a modern twist on a whiskey sour. It's bright, fresh and has a smooth bourbon flavor.
This is the third recipe in a collection all about the flavor pairing of Bourbon and Honey, because this month is awesome and it's both Bourbon Heritage Month and National Honey Month. Check out my Bourbon-Honey Baked Chicken Wings or the  Bourbon and Honey Glazed Pecans; you'll love them!
The thing about simple cocktails is that you can really taste each of the ingredients. Use high quality bourbon, local honey and fresh squeezed lemon juice to make the ingredients shine.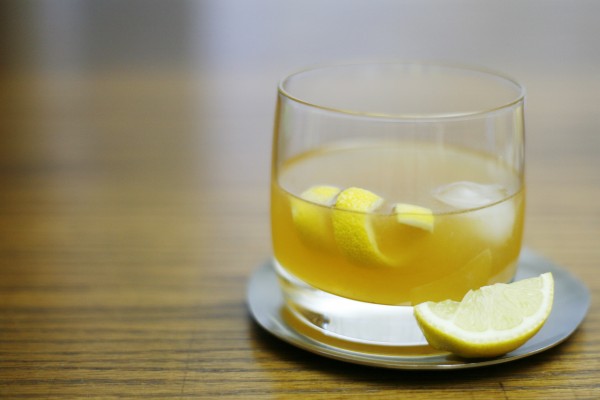 I tend to like this drink on the tart side so I go easy on the honey but feel free to add more to sweeten it up a bit.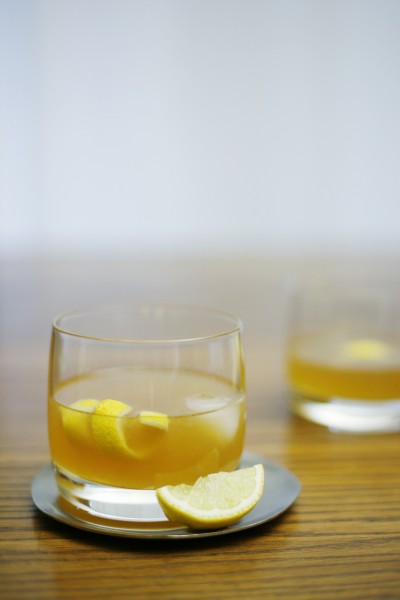 Bourbon, Honey and Lemon Cocktail
Prep Time: 5 minutes
Start to Finish: 5 minutes
2 oz bourbon
3/4 oz fresh lemon juice
2 teaspoons honey
Lemon curl, if desired
Add bourbon, lemon juice and honey to a cocktail shaker filled with ice. Shake it, shake it like a Polaroid picture. Pour into a low ball glass. Garnish with a lemon curl and enjoy.
Makes: 1 cocktail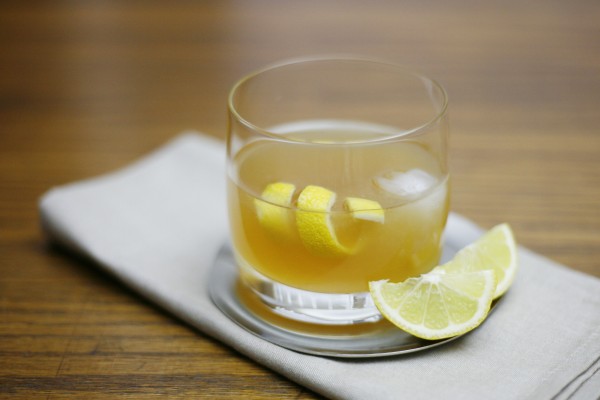 Looking for another cocktail? Here are a few goodies…
Boulevardier from The Straight Up
Rhubarb-Berry Bourbon Smash Cocktail from Bourbon and Honey
Spiced Pumpkin Bourbon from Stir and Strain