From blood oranges and grapefruits to papaya, and pineapple this 'What's in Season' feature is a collection of the best fruits, veggies and recipes for the month of March.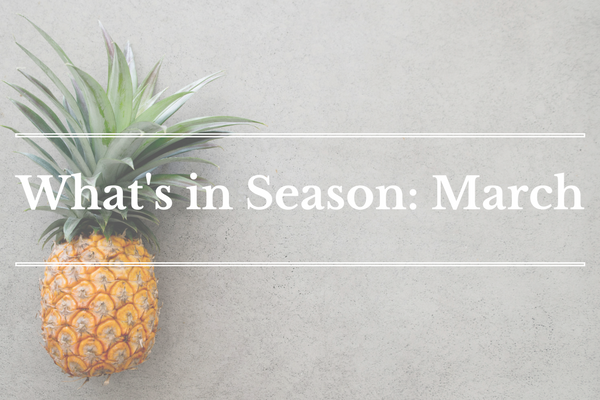 Happy March! We've had a weird run of weather here in February so it feels more like April than March. I never know anymore if I should wear my flip flops or my snow boots, it's always a surprise! Weird weather or not, I was able to spend lots of time in the kitchen last week creating tasty seasonal recipes recently and can't wait to share them with you this month!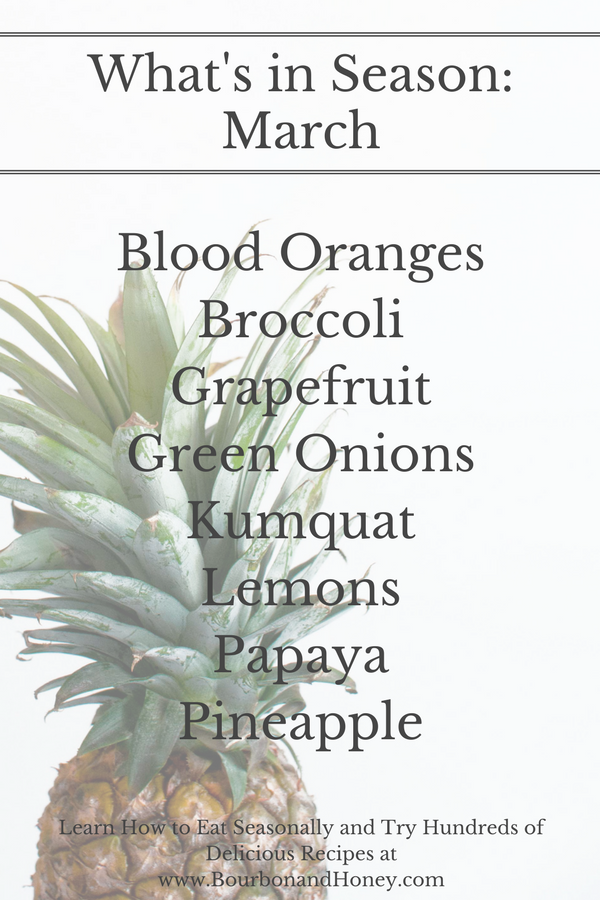 WHAT'S IN SEASON: March
This collection of seasonal fruits, veggies and delicious recipes will inspire you to eat fresh, locally and as seasonally as possible throughout the month of March.
Blood Oranges
Broccoli
Grapefruit
Green Onions
Kumquats
Lemons
Papaya
Pineapple
What are your favorite recipes for March?
###
Like what you see – or have a question, feedback, or recipe idea to share? Join the convo by commenting below and be sure to subscribe to B&H emails so you don't miss a thing! If you make this, share it! Tag your photo with #BourbonandHoney on Instagram.