From mangos and cucumbers to blackberries and swiss chard this 'What's in Season' feature is a collection of the best fruits, veggies and recipes for the month of June.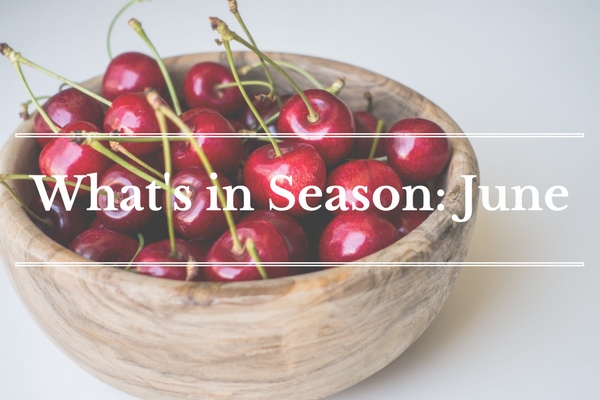 Happy June Friends! The temps are heating up, the garden is going gang-busters and the farmers' market is hopping! So many tasty fruits and veggies are in season right now that it's hard to keep up with them all!
We're planning lots of adventures this month from camping trips with the pups, to bicycle rides, long hikes and a few weekend motorcycle trips. Besides eating all the fresh ingredients you can get your hands on, what are you up to this month?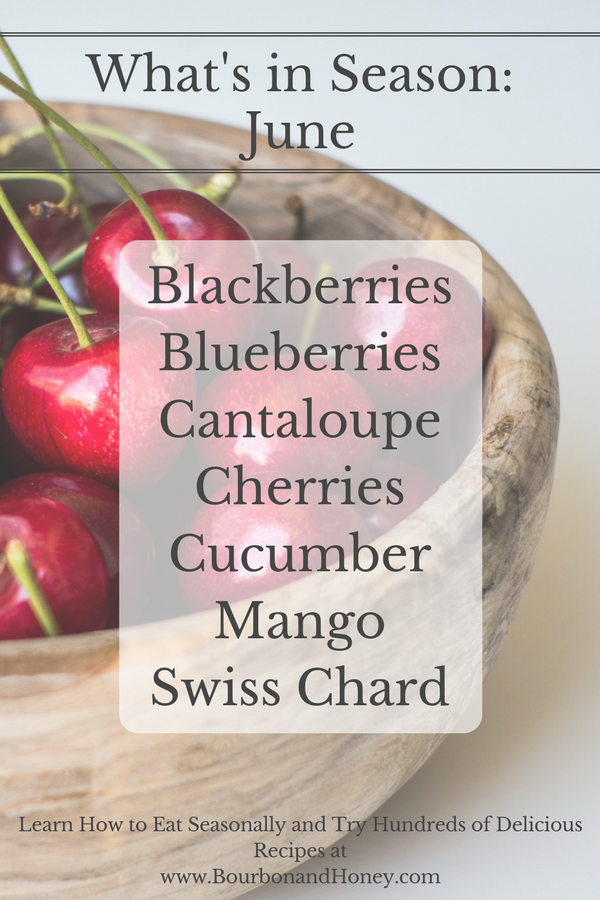 WHAT'S IN SEASON: June
This collection of seasonal fruits, veggies and delicious recipes will inspire you to eat fresh, locally and as seasonally as possible throughout the month of June.
Blackberries
Blueberries
Cantaloupe
Cherries
Cucumber
Mango
Swiss Chard
What are your favorite recipes for June?


###
Like what you see – or have a question, feedback, or recipe idea to share? Join the convo by commenting below and be sure to subscribe to B&H emails so you don't miss a thing! If you make this, share it! Tag your photo with #BourbonandHoney on Instagram.
Please note that some of the links on this page are affiliate links. I only link to products I trust and recommend. Thank you for supporting B&H.