From radishes and rhubarb to ramps, and peas this 'What's in Season' feature is a collection of the best fruits, veggies and recipes for the month of April.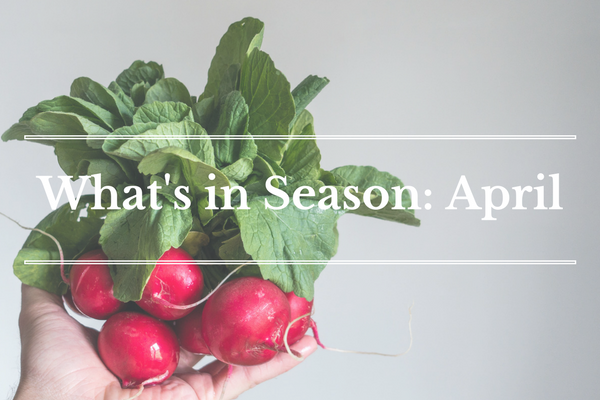 Happy April Friends! We had 70's and sun over the weekend and it's snowing right now. Ugh, spring, you never fail to give me whiplash! In the absence of nice spring weather, I'll be cooking up fresh, seasonal fruits and veggies to at least pretend that it's warm out. If nothing else, shake up a rhubarb cocktail and make some guacamole, summer will be here before you know it!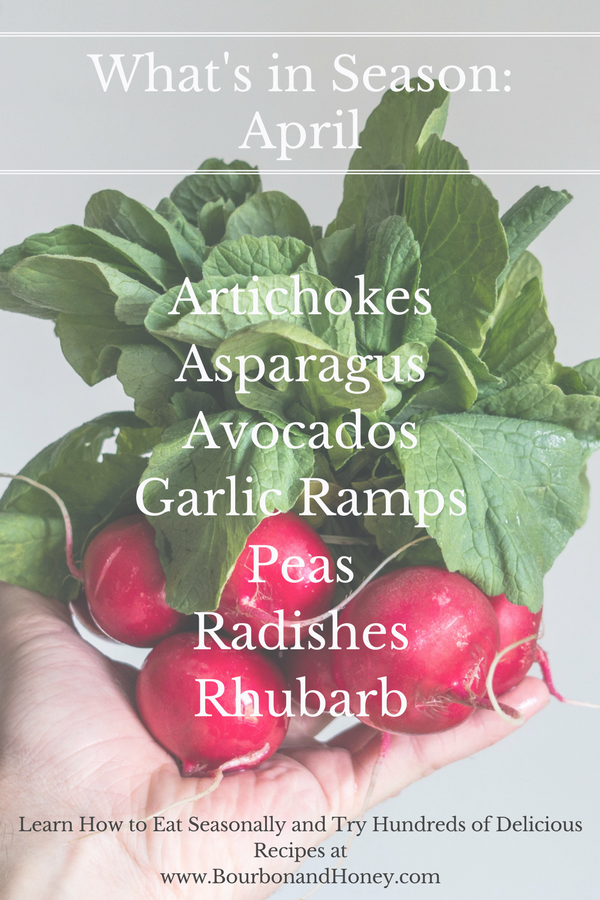 WHAT'S IN SEASON: April
This collection of seasonal fruits, veggies and delicious recipes will inspire you to eat fresh, locally and as seasonally as possible throughout the month of April.
Artichokes
Asparagus
Avocados
Garlic Ramps
Peas
Radishes
Rhubarb

What are your favorite recipes for April?
###
Like what you see – or have a question, feedback, or recipe idea to share? Join the convo by commenting below and be sure to subscribe to B&H emails so you don't miss a thing! If you make this, share it! Tag your photo with #BourbonandHoney on Instagram.