Summer in Minnesota is marked by warm lazy days, dramatic thunderstorms, outdoor dinners, and lots of fresh vegetables. The fresh local veggies are such a treat after the many (many!) long months of them tasting like cardboard from traveling the world before reaching my grocery basket.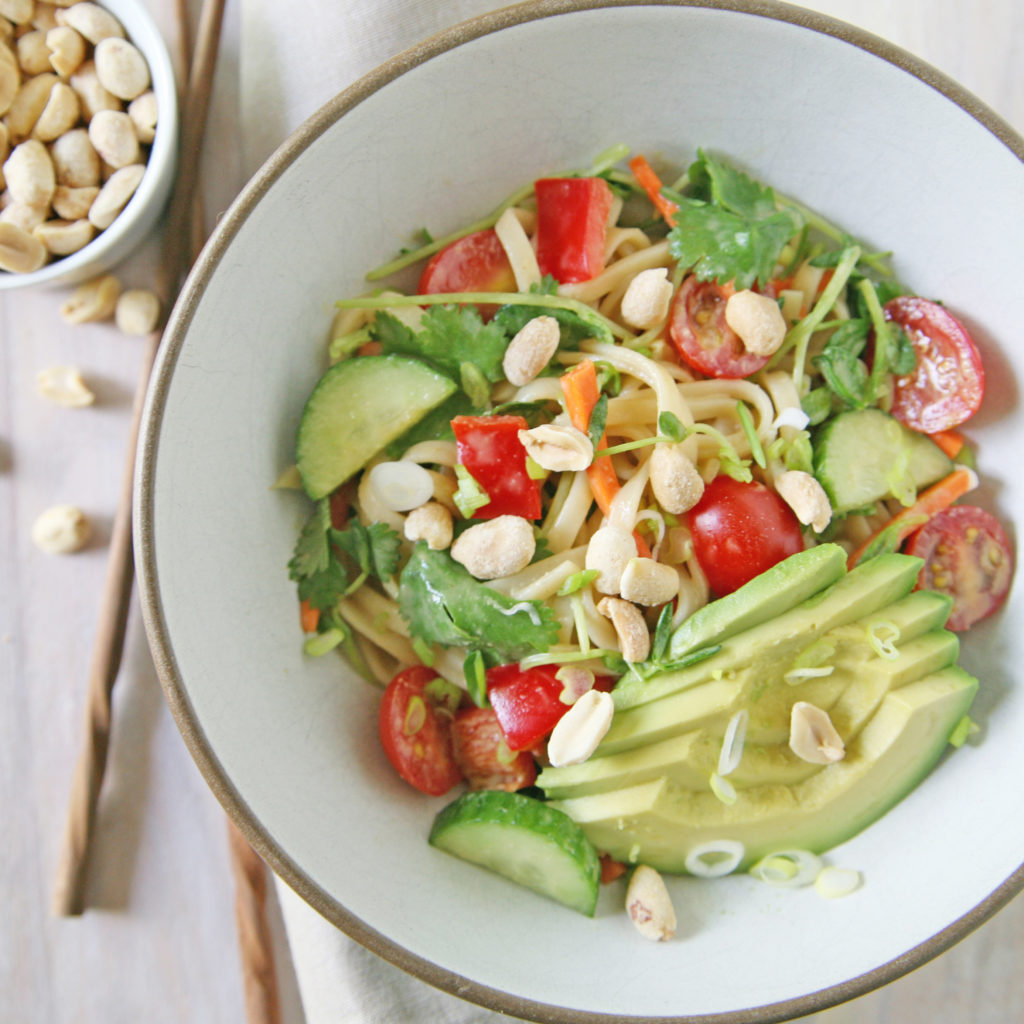 This super flavorful noodle salad is quick to make; the dressing is whipped up in a blender and the noodles cooked while prepping the veggies. It's colorful, flavorful, fresh, and perfectly spicy.
Mix and match the toppings to use any seasonal vegetables or bumper crop. Any leftover peanut dressing can be drizzled over a mixed green salad or used as a marinade for chicken.
Udon Noodle Salad with Spicy Peanut Dressing
Prep Time: 20 minutes
Start to Finish: 20 minutes
Spicy Peanut Dressing
1 jalapeño, seeded, ribs removed and chopped
1 clove garlic, chopped
2 tablespoons lime juice
1 tablespoon sugar
1 tablespoon finely chopped fresh ginger
1 tablespoon miso paste
1 tablespoon peanut butter
2 teaspoons rice vinegar
2 teaspoons soy sauce
1 teaspoon sesame oil
Noodle Salad
1 bundle (about 3 oz) uncooked udon noodles
2 cups pea shoots or sprouts
1 baby cucumber, cut in half lengthwise and sliced
1/2 medium red bell pepper, chopped
1/4 cup chopped fresh cilantro
2 green onions, thinly sliced
2 tablespoons dry roasted salted peanuts
To Make the Sauce: Place all sauce ingredients in a blender and blend until smooth; set aside.
To Make the Salad: Cook noodles as directed on the package, drain. Rinse in cold water; drain and set aside.
In a large bowl, mix 2 tablespoons of the peanut dressing with the noodles; toss to coat. Add the remaining salad ingredients except for the peanuts.
Divide among two serving bowls and serve with additional sauce if desired. Garnish with peanuts.
Makes: 2 Servings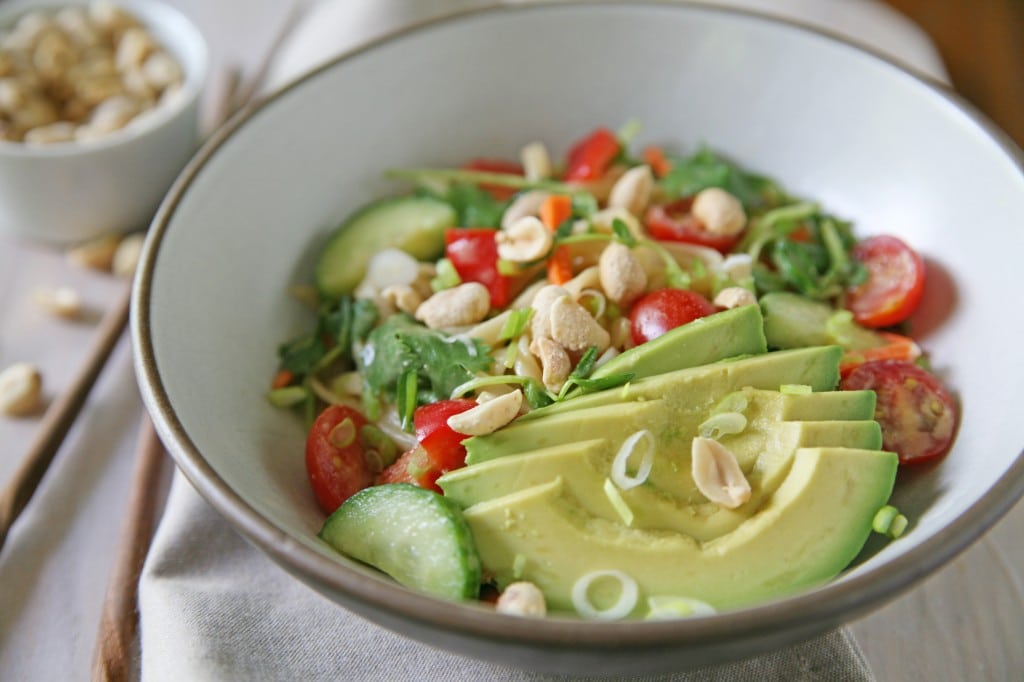 More noodle salads to check out…
Mediterranean Udon Salad from No Recipes
The Noodle Bowl from Macheesmo
Soba Noodle Salad from Japanese Cooking 101