Sweet and tart are one of my very favorite flavor pairings. I mean   really,  cream-siclces, root beer floats and strawberry shortcakes? Who doesn't love that? This mixed berry granita is a delicious Fourth of July version of a cream-sicle.

Slightly tart mixed berries with creamy vanilla ice cream. Yep, totally amazing! This is the prefect dessert to make for a last-minute Fourth of July party. It only takes a few minutes to mix together then pop in the freezer and unlike homemade ice cream, you don't need any special equipment.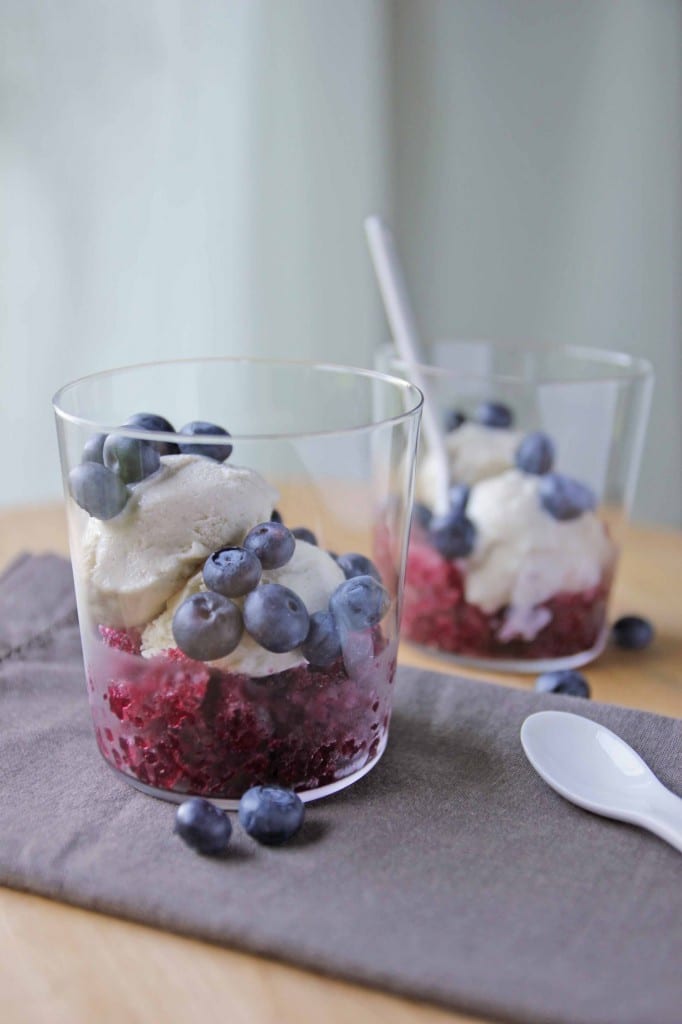 The red, white and blue color is just an added bonus to this sweet-tart mix. Happy Fourth of July!
Mixed Berry Granita
Prep Time: 5 minutes
Start to Finish: 5 hours 20 minutes
1/2 cup sugar
2 1/4 cups water
2 cups frozen mixed berries
2 tablespoons fresh lemon juice
1 pint premium vanilla ice cream
1 cup fresh blueberries
In a medium saucepan, heat sugar and water over medium-low heat, stirring frequently until sugar is dissolved. Add berries and bring to a simmer; cook 3 to 4 minutes. Strain mixture through a fine mesh strainer to remove fruit pulp and seeds; cool 15 minutes and stir in lemon juice.
Pour into a 9×5-inch baking pan. Freeze for 4 to 5 hours, stirring with a fork after 2 hours and again just before serving.
To serve, spoon granita into serving glasses. Top with a scoop of vanilla ice cream and a handful of blueberries.
Makes: 8 servings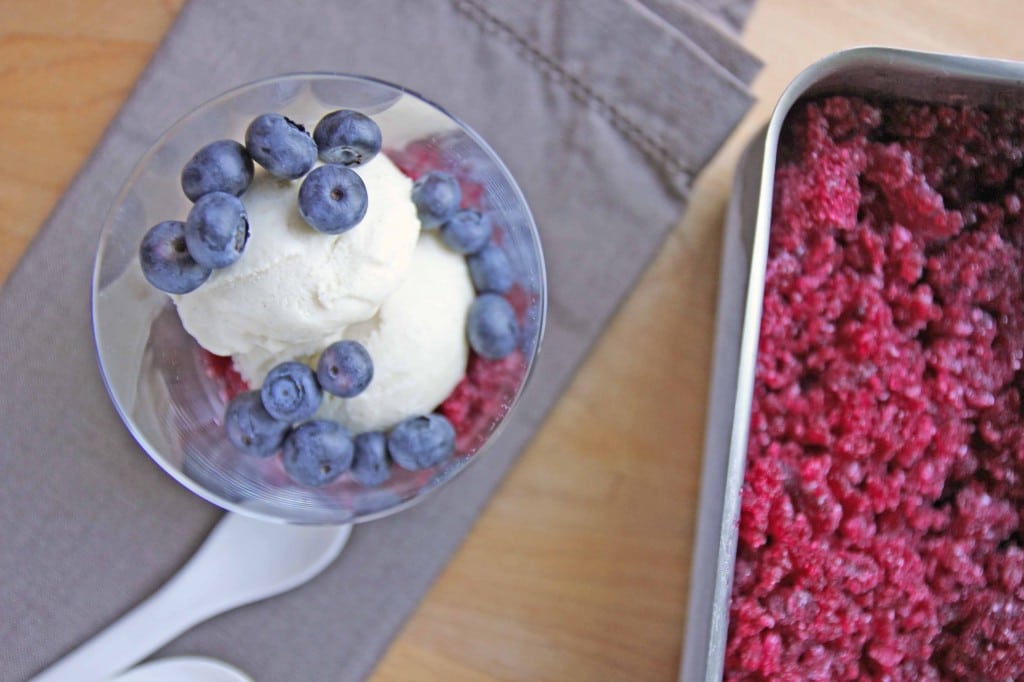 A Couple More Granita Recipes For You to Check Out: 
Homemade Shaved Ice from Tasting Table
Honey & Lavender Granita from Spoon Fork Bacon
Strawberry Lemon Granita from My Baking Addiction