I've always loved tomatoes. As a kid, I'd eat them like apples. Sprinkle them with a little bit of salt and just bite right in. They're the best when they're still warm from the sun and when you take a bite, the juice runs down your arm.
If you ask me, homegrown tomatoes just don't get enough credit. They're juicy, flavorful, delicious and oh so fleeting here in Minnesota!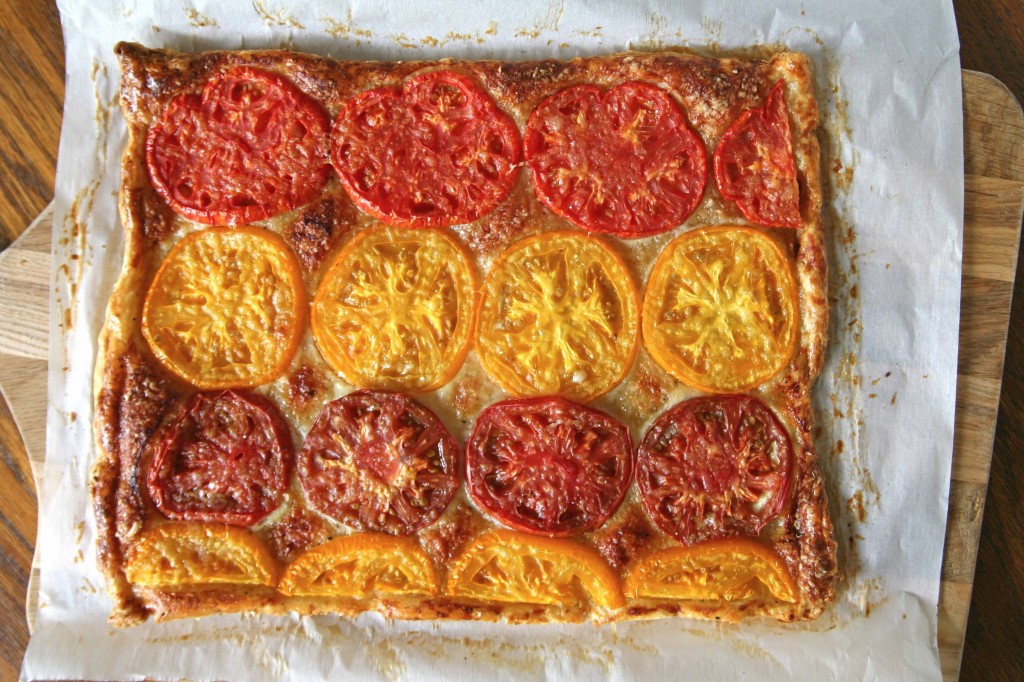 This tart is quick to make and perfect for serving to guests with a salad and a glass of white wine. It's a much more civilized and adult-friendly way to shove tomatoes in your face.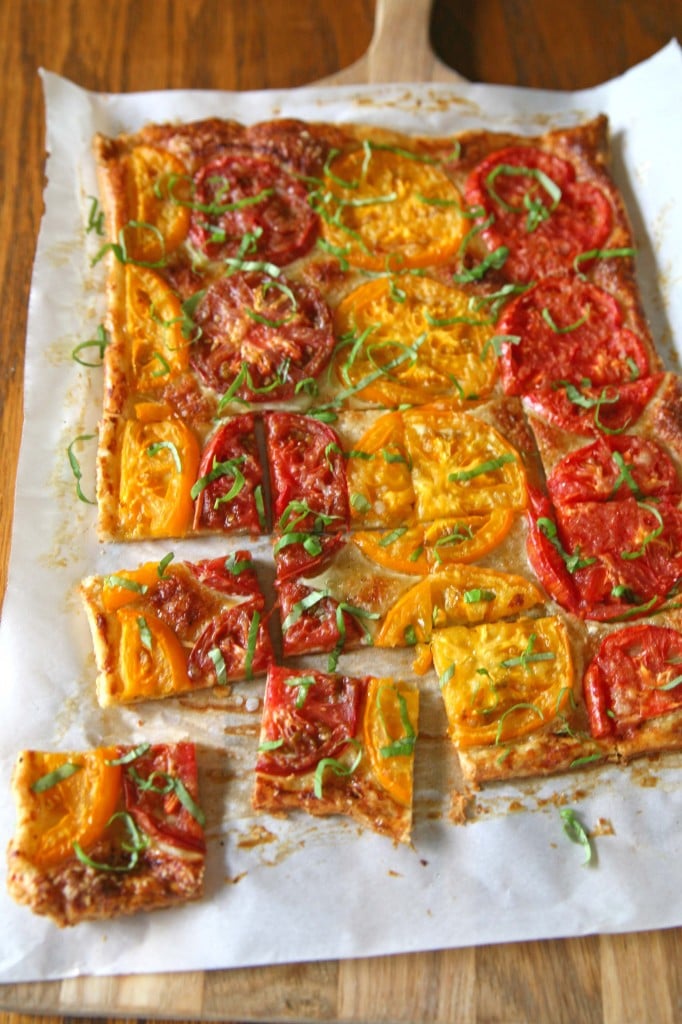 Heirloom Tomato Tart
Prep Time: 15 minutes
Start to Finish: 1 hour
1 sheet frozen puff pastry, thawed
1 egg, lightly beaten
1 cup grated fresh Parmesan cheese
3 large heirloom tomatoes, cut into 1/4-inch slices
1 tablespoon olive oil
1/4 teaspoon coarse Kosher salt
Pinch ground pepper
2 tablespoons thinly sliced fresh basil
Heat oven to 375ºF. Carefully unfold thawed sheet of puff pastry on parchment lined baking pan.
With a small knife, score the pastry along all sides about 1/2-inch from the edge to form a crust. Prick the center of the dough with a fork to prevent it from puffing. Brush crust with egg.
Sprinkle pastry with cheese and layer on the tomatoes. Drizzle with olive oil, salt and pepper.
Bake 30 to 40 minutes or until crust is deep golden brown. Top with basil and serve immediately.
Makes: 6 servings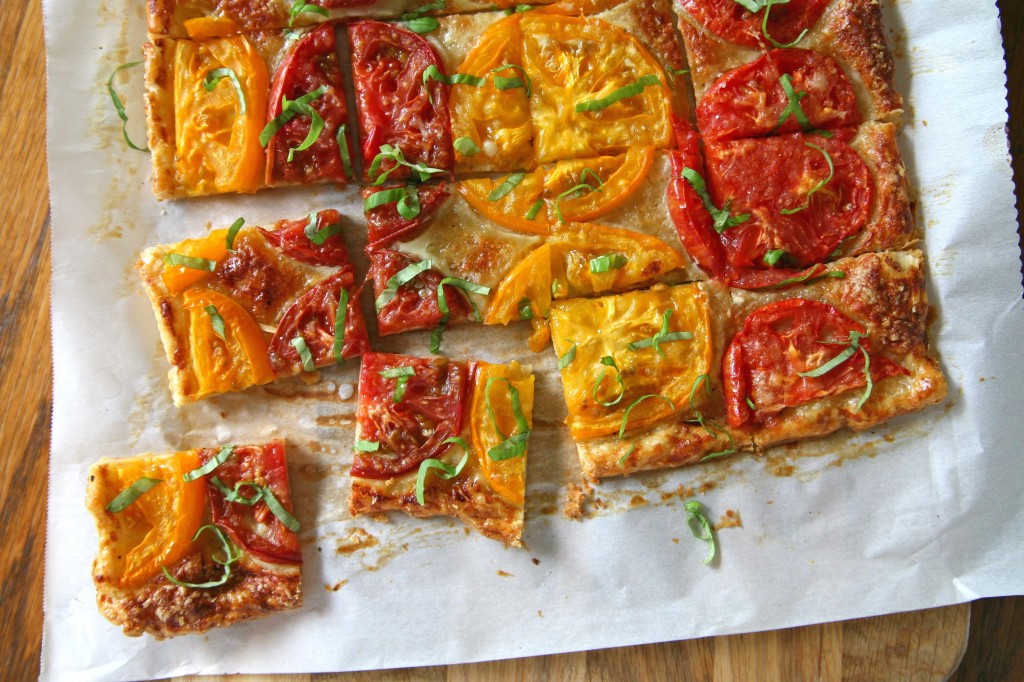 Spring Vegetable Tart from Cannelle et Vanille
Wild Asparagus Tart from Cooks with Cocktails
Swiss Chard, Sweet Potato and Goat Cheese Tart from Thyme