Ask anyone and they'll tell you I'm the queen of cupcakes. I've made hundreds for weddings, birthdays and everyday celebrations. I just can't get enough of them! They're perfectly portioned little cakes. But, if you make the cake part delicious enough, you don't even need the frosting.
Skip the frosting, throw in some chocolate chips and something unexpected and now you've got an irresistible muffin that's perfect for breakfast, a snack or dessert.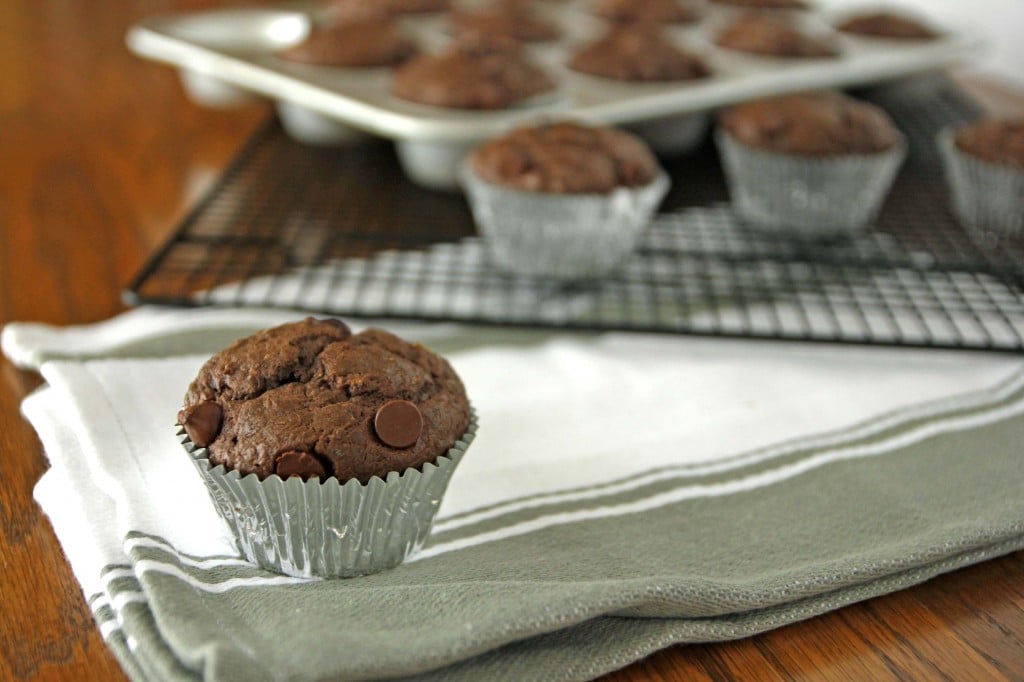 You've got it, I'm giving you an excuse to eat dessert for breakfast! These chocolate zucchini muffins are great served with a glass of milk and absolutely delightful when served warm.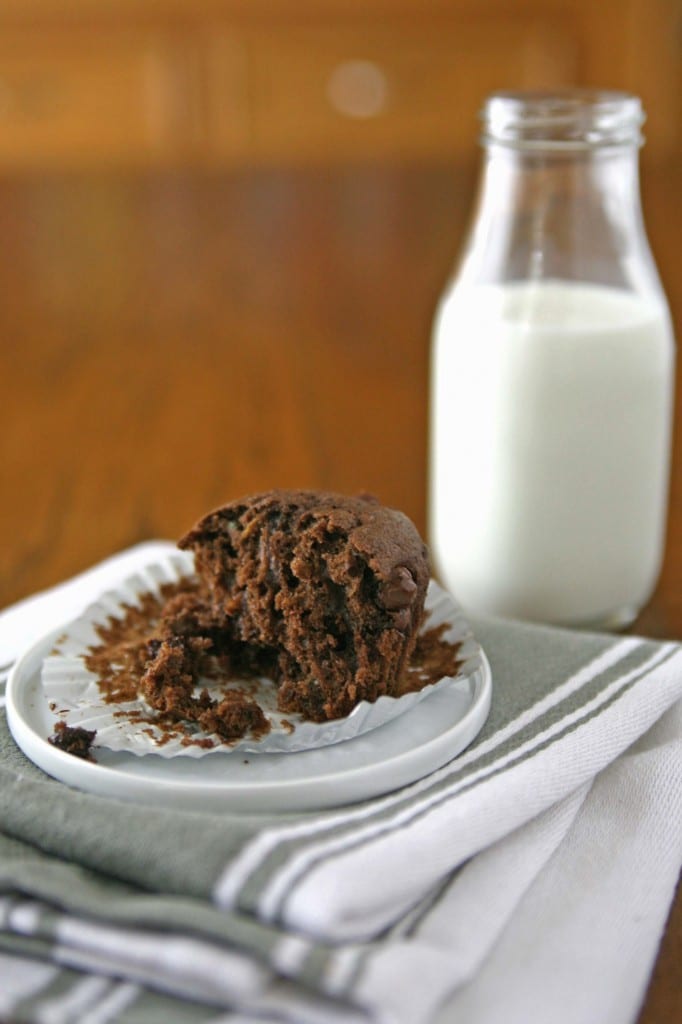 Triple-Chocolate Zucchini Muffins
Prep time: 20 minutes
Start to Finish: 45 minutes
2 cups all-purpose flour
2 tablespoons cocoa powder
1 1/4 teaspoons baking powder
1/2 teaspoon baking soda
1/2 cup butter, softened
1/4 cup granulated sugar
1/4 cup brown sugar
2 eggs
1/2 cup plain Greek yogurt
1/3 cup milk
4 oz chocolate, melted
2 tablespoons coconut oil, melted
1 teaspoon vanilla
1 1/2 cups shredded zucchini (about 1 medium zucchini)
3/4 cup chopped chocolate or chocolate chips
Heat oven to 350°F. Line 18 muffin cups with paper liners. Lightly spray the inside of the liners with non-stick cooking spray.
In medium bowl combine flour, cocoa powder, baking powder and baking soda; set aside.
In a medium bowl, beat the butter and sugars with electric mixer on medium speed until smooth and light in color. Mix in eggs, yogurt, milk, melted chocolate, coconut oil and vanilla until smooth.
Squeeze shredded zucchini in a paper towel to remove excess water. Stir zucchini into batter mixture.
Slowly mix in dry ingredients until just combined. Fold in 1/2 cup of the chocolate chips. Evenly divide batter into prepared muffin cups. Place remaining 1/4 cup of the chocolate chips on top of the batter.
Bake 20 to 25 minutes or until toothpick inserted in the center of the muffin comes out clean. Serve warm or at room temperature.
Makes: 18 Muffins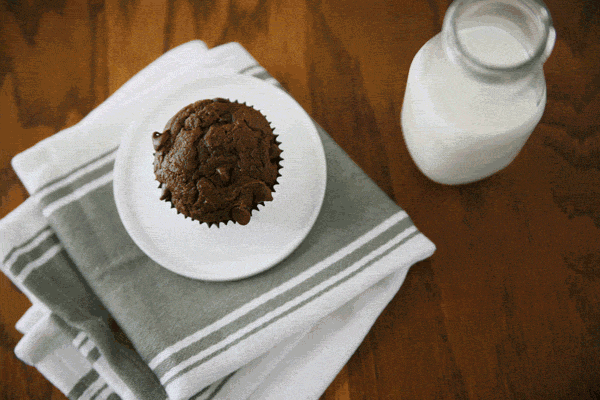 Eat your greens! … and chocolate!
More recipe to use up your zucchini bounty…
Zucchini Bread with Pineapple from Simply Recipes
Zucchini Cookies from My Baking Addiction
Vegan Zucchini Brownies from The Live-in Kitchen