From chocolate desserts and creamy cheesecakes to fresh citrusy treats, here are a few deliciously indulgent desserts for Valentine's Day
Happy Valentine's Day Lovelies! Ok, well it's still about a week away but who says you have to wait until Valentine's day to eat something sweet and indulgent? Not me!
With this holiday coming hot on the heels of my birthday, which is just a month or so after the new year, a heap of holidays and a handful of other birthdays… it's been a seriously indulgent few months! But, everything in moderation right?!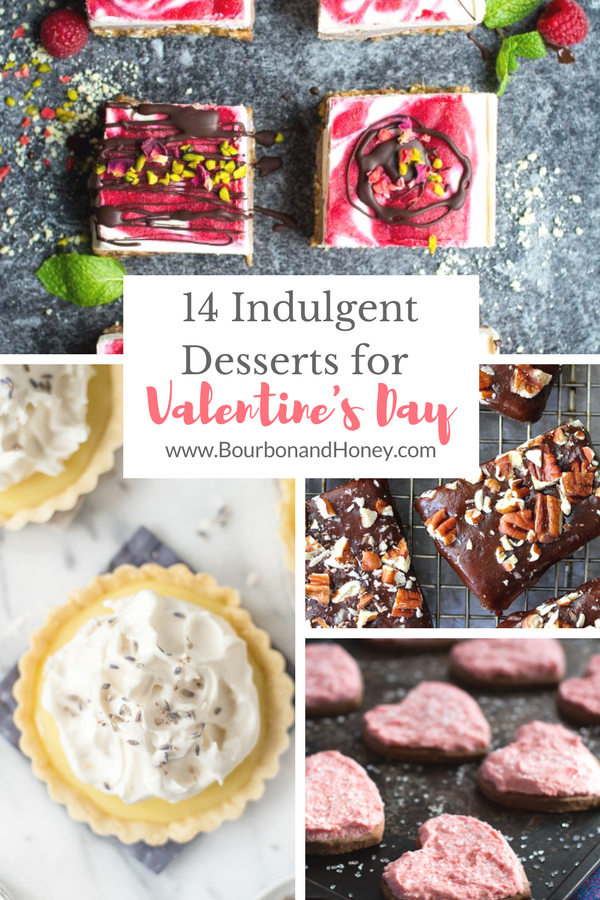 Depending on you sweet tooth, Valentine's Day treats can be anything from sweet cheesecake, fresh tart fruity bites or dark chocolate and super indulgent nibbles. Whatever's on your list this year, skip the box of chocolates and make your sweetie a homemade treat.
Here's a tasty collection of 14 deliciously indulgent desserts for Valentine's Day just for you, my Valentine!
Nutella Flourless Chocolate Cake
Fudgy inside, crispy, crunchy outside, these Nutella spiked flourless chocolate cakes are full of hazelnut flavor and a splash of bourbon for good measure.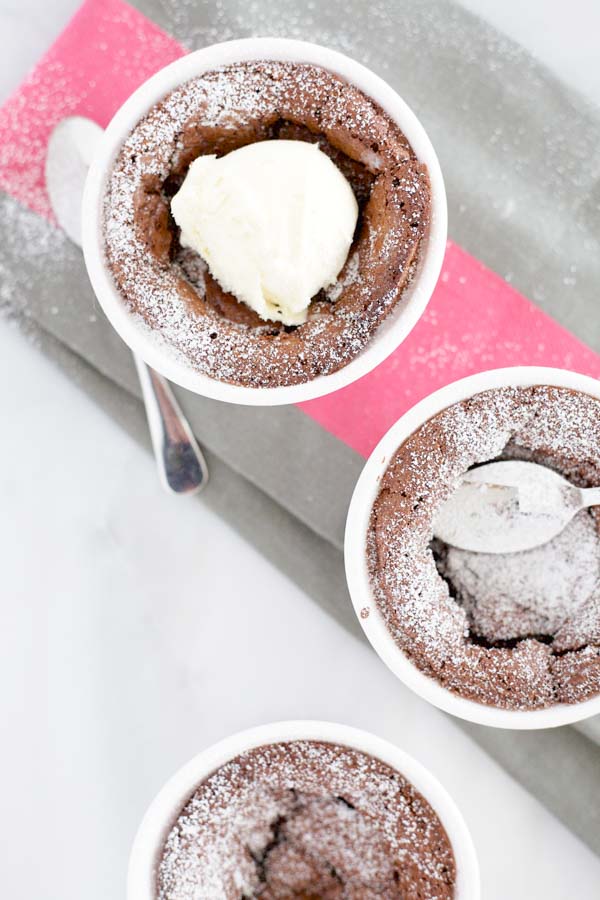 Nutella Brownies from Sugar Spun Run
Flavored with copious amounts of Nutella chocolate hazelnut spread, these Nutella brownies are rich, decadent treats that taste exactly how Nutella Brownies are supposed to taste.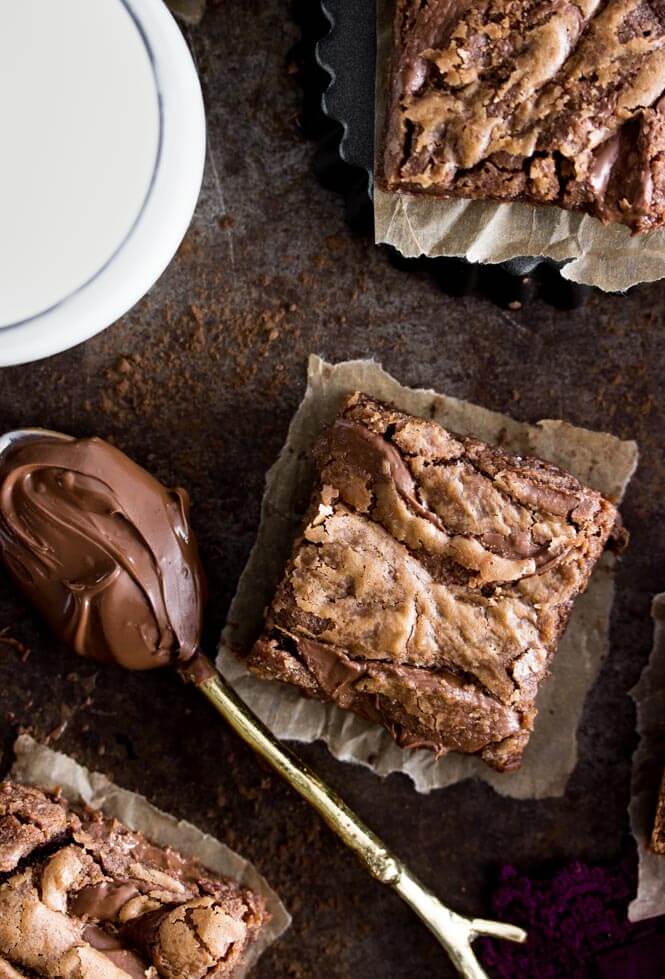 Lemon Lavender Tarts from Bouchon Pâte Sucrée
Lemon Tarts get a fragrant upgrade with the addition of lavender oil to the lemon curd.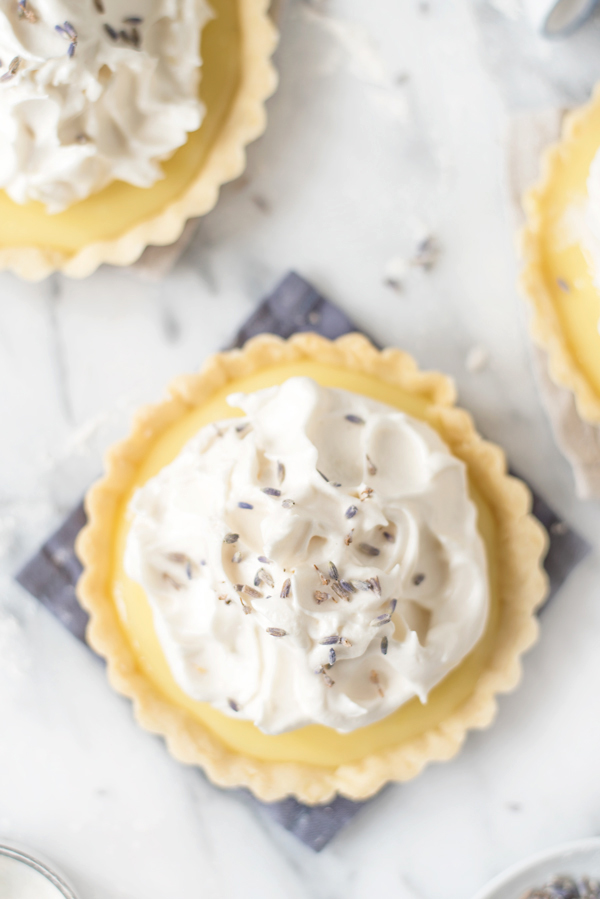 Oreo Stuffed Double Chocolate Brownies from My Food Story
These brownies are everything you want in life – stuffed with oreos, super fudgy and double chocolate! And you won't believe how easy they are to make!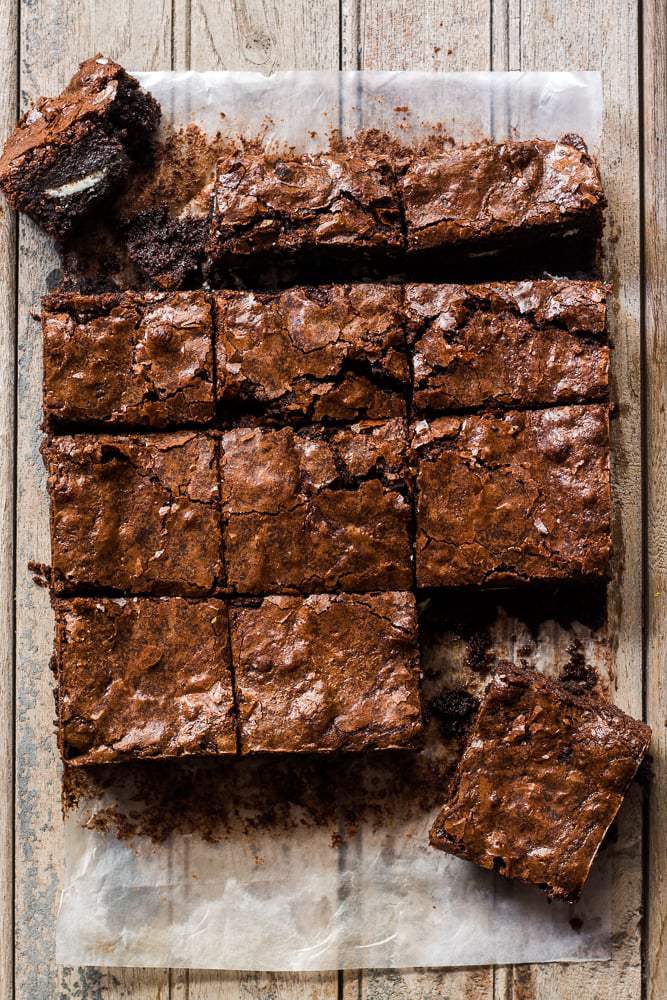 Lavender Panna Cotta from Salt and Lavender
This impressive panna cotta dessert is light, flavorful, fragrant and easier to make than you think.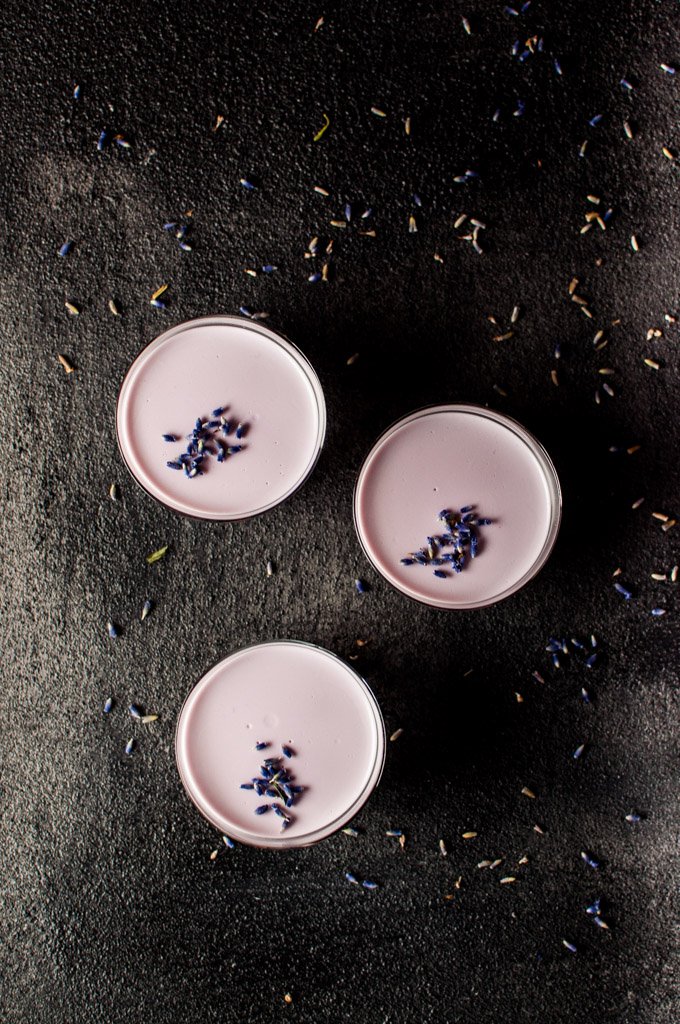 White Chocolate Torte from Marsha's Baking Addiction
A creamy, decadent white chocolate torte with a ginger biscuit crumb base, and garnished with fresh raspberries and chocolate chips!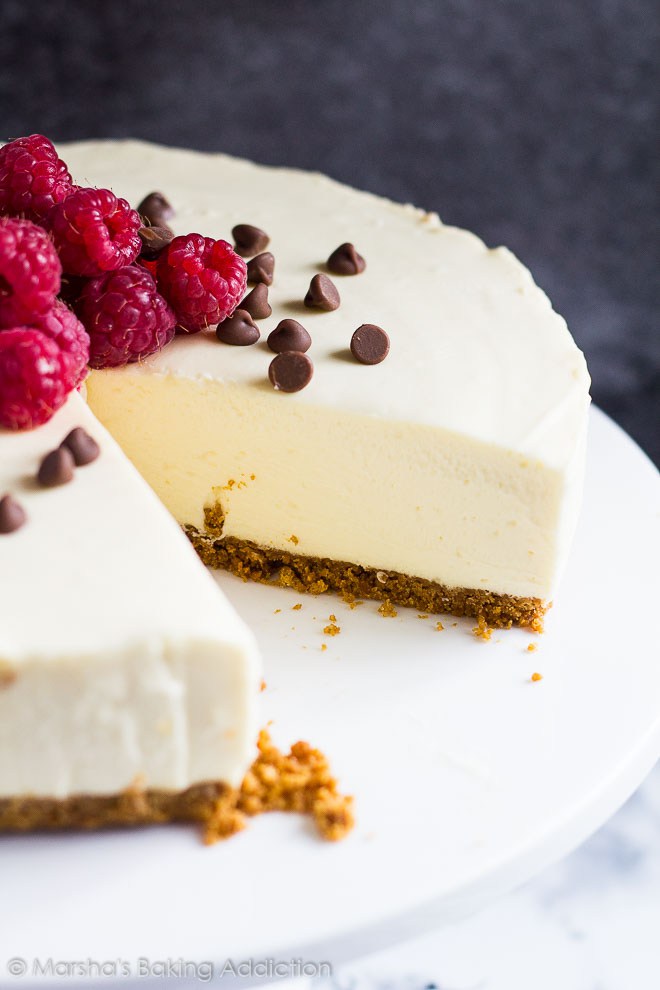 Raspberry Ripple Chocolate Cheesecake Bars from Lauren Caris Cooks
These chocolate cheesecake bars are simple, refined sugar free and a tasty vegan dessert!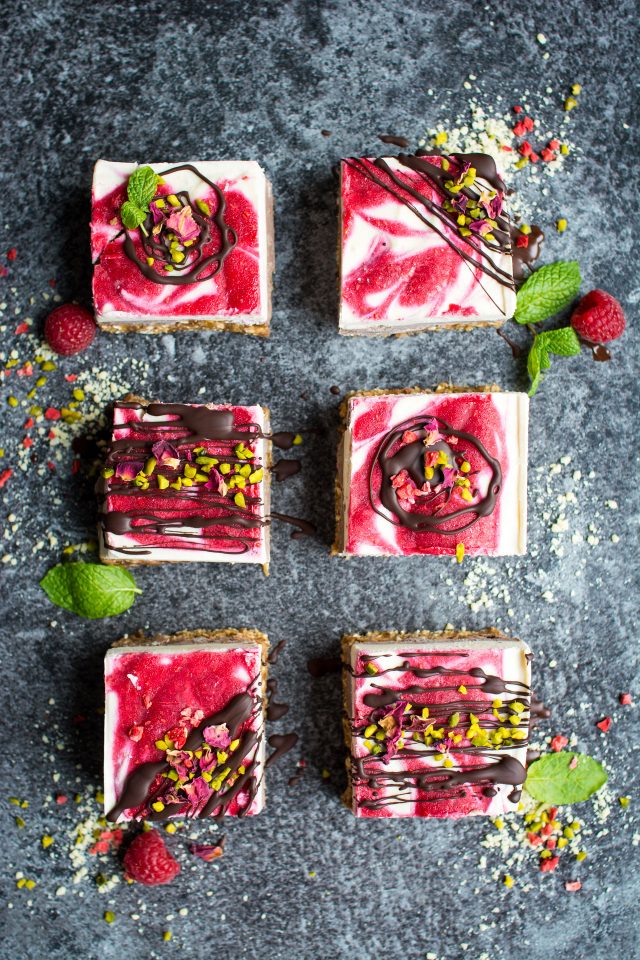 Delicious and crunchy, this crispy quinoa chocolate bark is a sweet, salty and totally snackable treat with a healthy twist!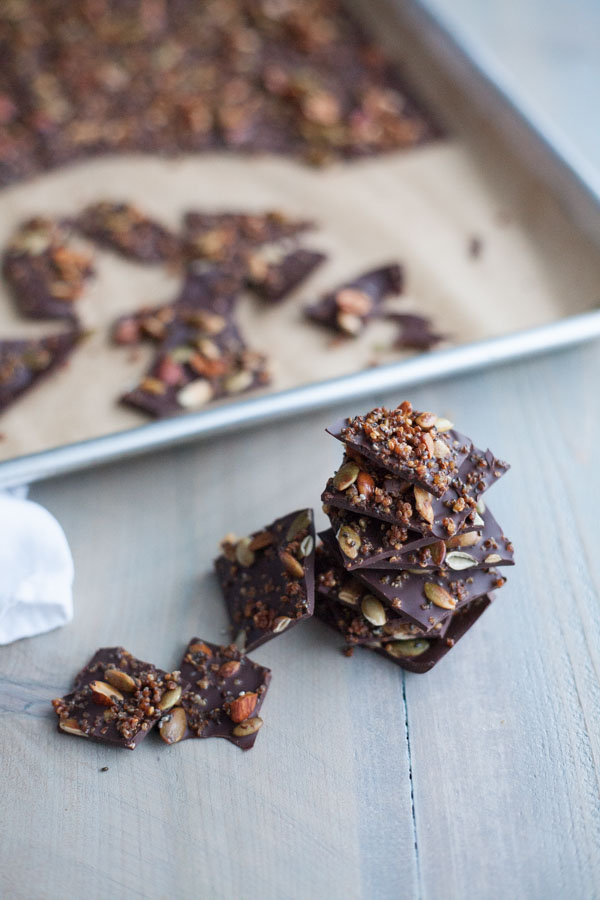 Chocolate Hazelnut Pavlova from Use Your Noodles
Beautiful layers of crispy and chewy meringue, chocolate ganache and fluffy whipped hazelnut cream are what make this chocolate hazelnut Pavlova cake decadent and delicious!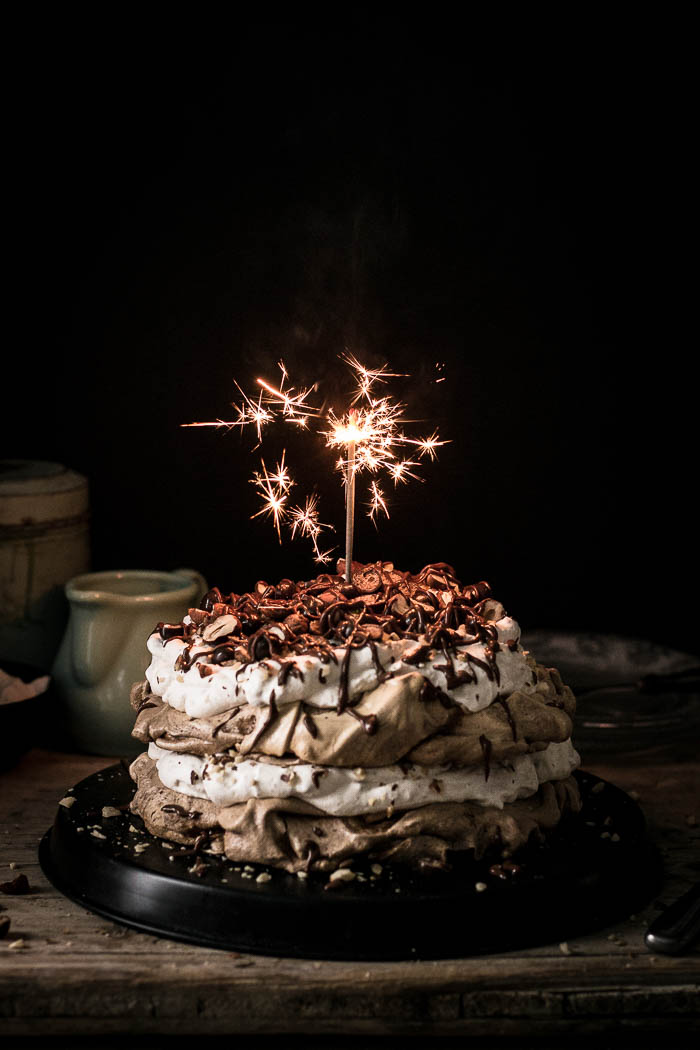 Baked Kitty Cat Doughnuts from Hapanom
These baked kitty cat doughnuts are SO adorable, they're sure to bring a smile to anyone's face! Great for parties, special occasions, or just to brighten your day!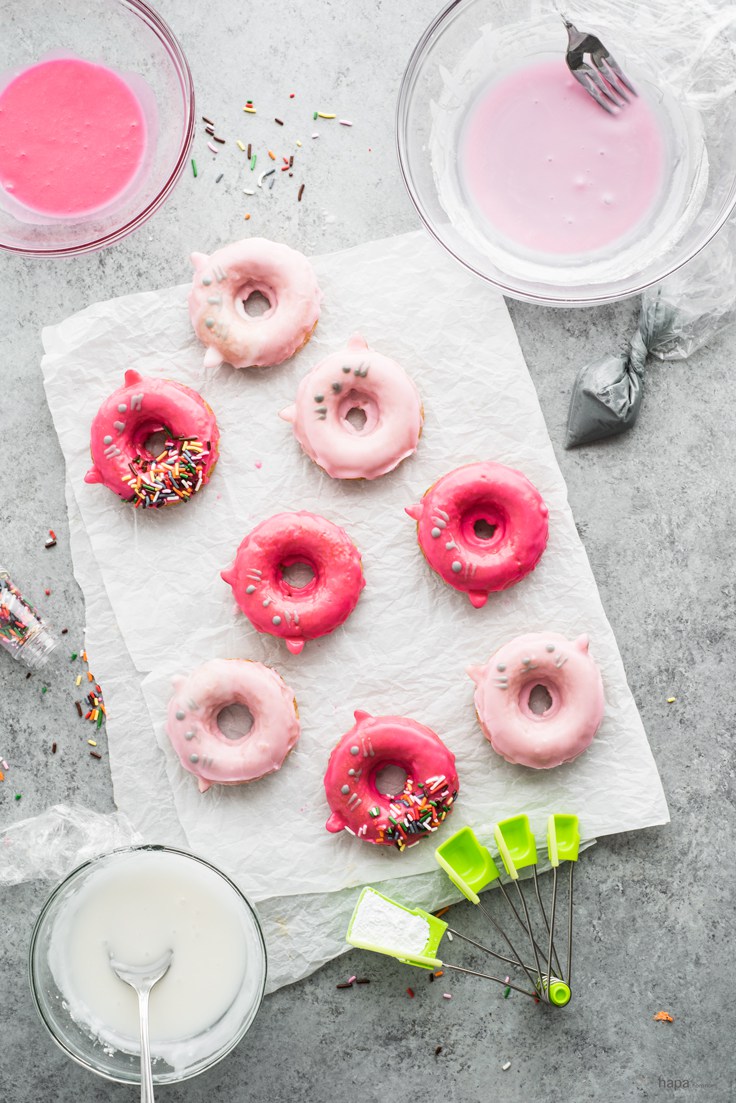 Salted Chocolate Pecan Caramel Bars from Karens Kitchen Stories
These Salted Chocolate Pecan Caramel Bars are incredibly decadent and delicious at the same time.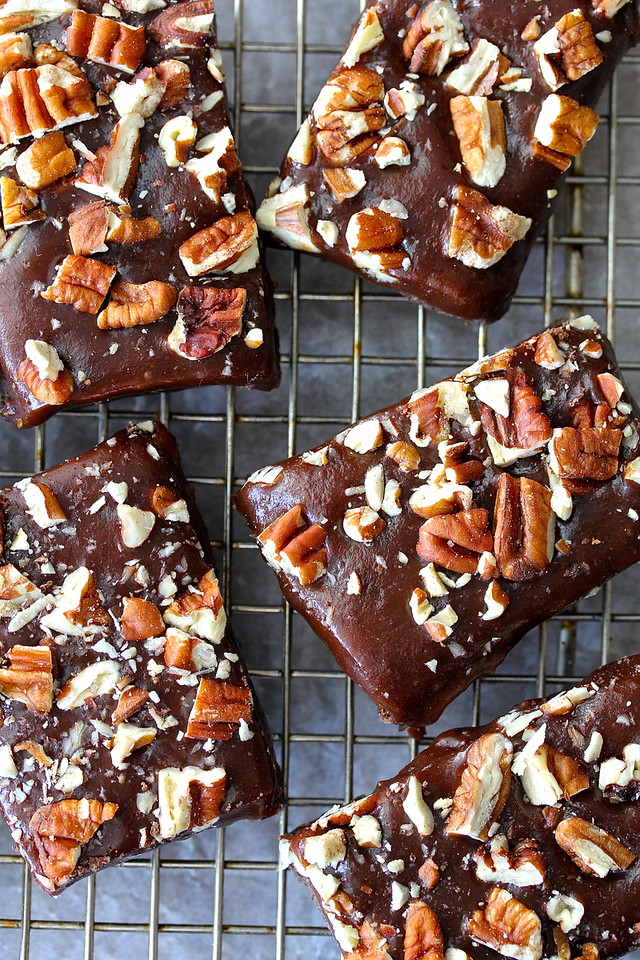 Salted Dark Chocolate with Pomegranate and Almonds
A 5-ingredient dark chocolate treat that is quick to make and the perfect combination of sweet, salty tart, crunchy.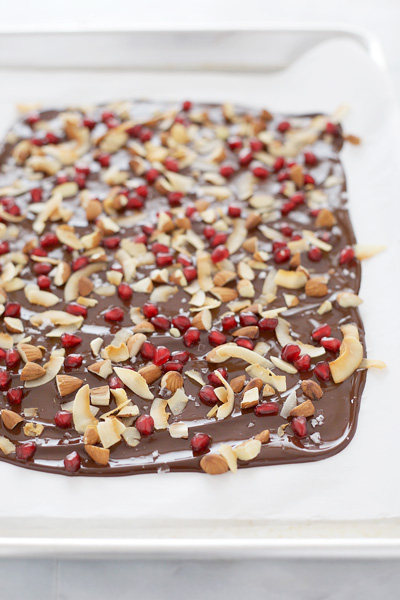 Love at First Bite Butter Cookies from Meg is Well
Simple butter cookies are made more delicious with the addition of strawberry and chocolate!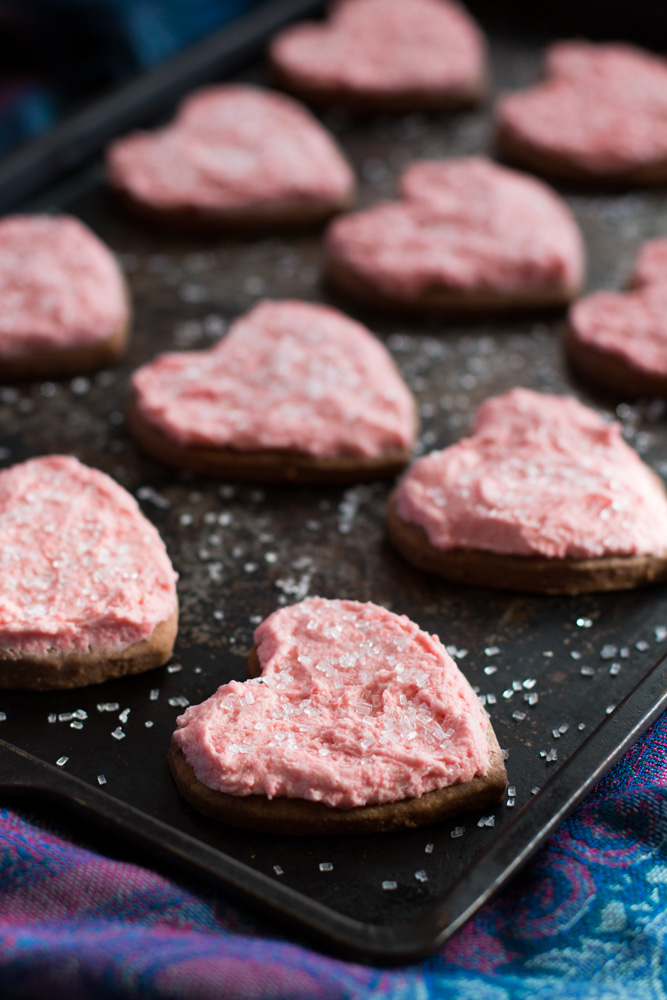 Browned Butter Blondies with Walnut Crumble from Sugar Spun Run
Decadent, chewy blondies made with browned butter and maple syrup and topped with a crisp walnut crumble.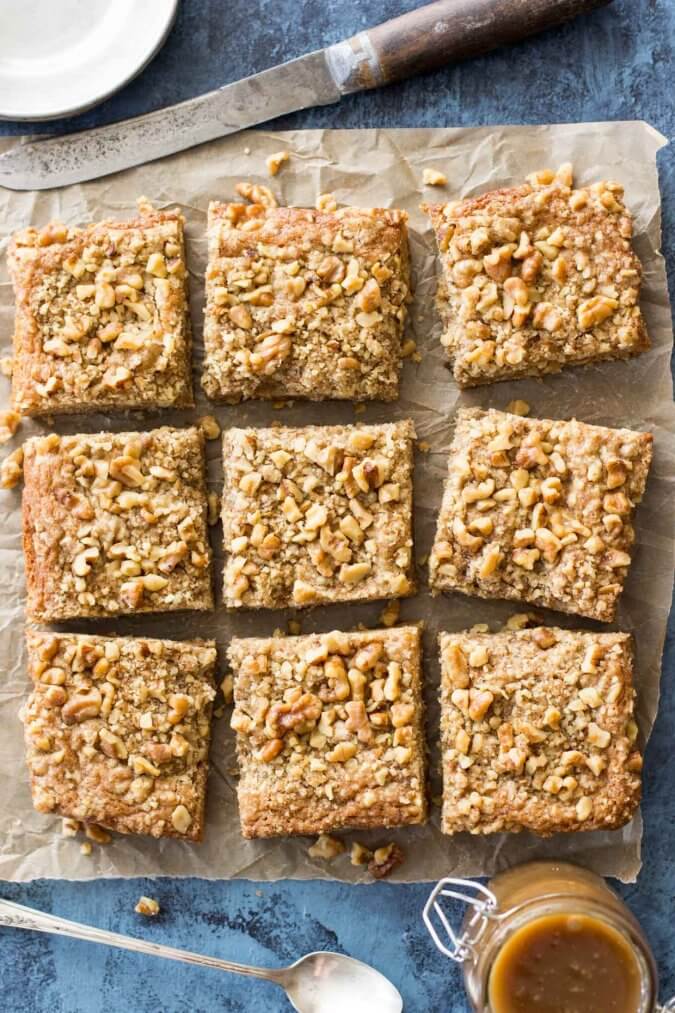 What are you snacking on for Valentine's Day?
###
Like what you see – or have a question, feedback, or recipe idea to share? Join the convo by commenting below and be sure to subscribe to B&H emails so you don't miss a thing! If you make this, share it! Tag your photo with #BourbonandHoney on Instagram.